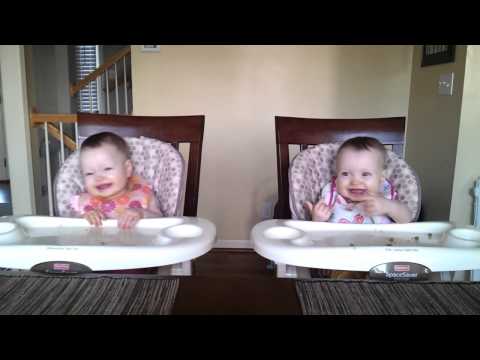 "Music Lessons May Benefit the Diaper Set," Ann Lukits, Wall Street Journal, 6/19/12.
MUSIC CLASSES AND BABY DEVELOPMENT
Can music lessons benefit the cognitive development of babies?  A small study of 34 infants who participated in weekly hourlong music lessons in Ontario, Canada concludes the answer is yes.  The results of the study was published earlier this year in The Annals of the New York Academey of Sciences and summarized in the Wall Street Journal.  The study divided babies into two groups, one attended active and the other attended passive music lessons.  Activities in the active music lessons involved singing, movement, and playing percussion instruments.  During the passive lessons the babies played with toys while classical music was played in the background. The babies in the study participated in these lessons from 2008-2009.
BENEFITS OF MUSIC CLASSES FOR BABIES
The benefits occurred when babies actively participated in the music lessons.  After six months of interactive music lessons babies showed more sophisticated musical understanding, early language skills and advanced brain development than babies in passive-listening music classes. Test such as EEGs monitored brain activity and responsiveness to music after attending the classes.  Active participants had larger and earlier brain response to piano tones than the babies in the passive music classes.  Parents also noticed the active-music babies were easier to soothe and more socially advanced.
PARENTING TIPS FOR MUSIC WITH BABY
Stellar Caterpillar would like to remind parents that babies love music.  Just watch the 11 month old twins rock out to Daddy's guitar in the above video from Brovadere's youtube channel.  This is motivation enough to include more music, both passive and active, in your daily routine.  Suggestions include attending a music class for babies, singing to your baby often, and buying toys or baby rattles that make interesting sounds.