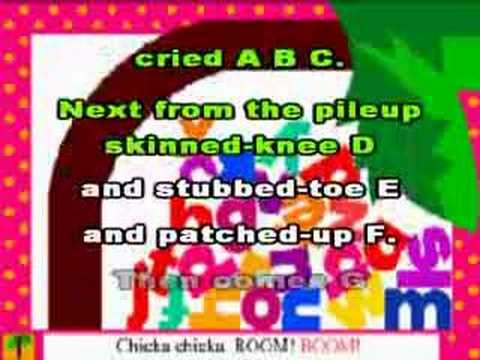 A-B-C BOOKS FOR BABY
Toddlers learn their A-B-C's through songs and books.  One of the most popular songs taught in preschool or at home is the Alphabet Song.  A popular baby book for learning the A-B-C's is "Chicka Chicka Boom Boom" by Bill Martin, Jr., and John Archambault.  Reading and especially singing the A-B-C's makes the letters of the alphabet familiar to baby through playful repetition.  The playfulness packages the learning as fun.  Think of singing as playful speech development. When parents sing the song to baby often, the child begins to learn the sequence of letters:  "A, B, C, D, E, F, G, …"  The more familiar the child is with the song the easier the learning may be.  Babies enjoy listening to the Alphabet Song and would enjoy reading "Chicka Chicka Boom Boom."  Add this book to baby's first library and learn the song in the above video.
Many parents remember the tale from their childhood with a smile on their face.  The fun and energetic rhyme of alphabet letters climbing over each other to get to the top of the coconut tree is recanted through song in the above video from icnelly's youtubc channel.  We love this version of the rhyme because parents can learn it and sing it to baby.  With its lullabye-like quality baby will enjoy it and soon will learn her A-B-C's.  Books for babies such as "Chicka Chicka Boom Boom" make an entertaining break during a motor skill play session and are useful for wind-down time prior to a nap.